At I.B.I.S, learning resources are provided by the school at no extra cost
A commitment to an individualised approach to learning
What Should Education Cost?
A question that should always be asked. German state Primary schools are funded entirely by the authorities which is not comparable with our school association system. Our concept, facilities and equipment combine to make our school not only cost-effective but excellent value too.

For example, to return to the Germany state primary school, lessons usually end at lunchtime, after which any supervision or further studies are provided by an at cost external operator. This extra care alone often costs several hundred Euros a month.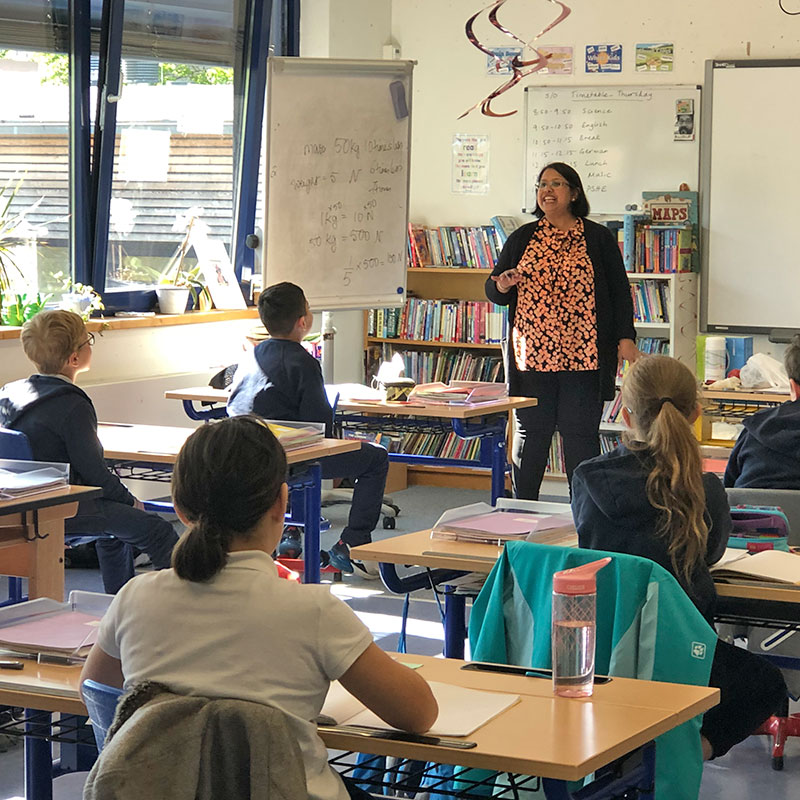 At I.B.I.S., we make sure that all of our provision, from the technical to the personnel, is of the highest quality. You can see this from the quality of our teaching and support, a teacher and teaching and learning assistant per class, the small size of our classrooms (where the maximum number of students is 22),  through to the widespread use of the latest technology in our classrooms.

Parents´ contributions to our support association help to cover the costs of high quality teaching materials for all students. Outside of school uniform, school lunch and special class excursions, there are no extra costs.

All of which is why we prefer the question, what should an excellent education cost?