Since 1963
About our School
Our Vision
Pupils of the Independent Bonn International School e.V. are peaceful and productive members of the global community, prepared for the next steps in their education.
Our mission is to support our children by maintaining our happy learning community through our shared values of respect, honesty, kindness, fairness, creativity, courage and transparency.
THE IMPLEMENTATION
Our School Concept
Our core
Students at I.B.I.S. receive a very high-quality education, including all the knowledge and skills they'll need for the next steps in their education, from experienced, qualified and compassionate staff. The atmosphere at our school is supportive and conducive to learning, confidence and development.
Curricula
Teaching content follows the British curriculum and the North Rhine-Westphalian primary level curriculum. The combination (tailored to suit each family) ensures a seamless transition to both secondary German and international schools. As a state-recognized substitute school for the primary level, I.B.I.S. provides certificates and reports in German and English.
Learning and Community
Away from the curriculum, but no less important: we believe that living and learning together in an international community is the cornerstone for shaping a successful, independent life full of curiosity, cosmopolitanism and tolerance. Students leave us confident and independent, skills that will serve them well throughout their life.
Wellbeing and Security
We cultivate friendships and respectful relationships among our students and their families. At I.B.I.S., everyone can find an open ear and a safe space to express themselves. Which is just one of the reasons our school was the first in Germany to receive the Carnegie Center of Excellence for Mental Health in Schools Bronze Award.
"We have been part of the I.B.I.S. family for the last 9 years. We are very grateful for the wonderful experiences our two children Dario & Soraya had while attending I.B.I.S. The environment and the highly qualified and committed staff were all the best we could have hoped for. I.B.I.S. provided both my children with a tremendous solid foundation and fully prepared them academically to face any future challenges."
Rizzuto Family
"At I.B.I.S. our children receive a solid basis for further academic challenges. Equally important is that they learn to appreciate cultural diversity as enriching their lives. In addition to this they are offered guidance for their own contributing role and social responsiveness in our society. I.B.I.S. has a great culture and very committed teachers."
René Obermann – Former Chair of the Board of Deutsche Telekom AG
We would like to THANK YOU for being a great school to our children Bektur and Kamila.
Your curriculum is so thoughtful and very interesting for students. There wasn't a day that my children did not want to go to school. Every morning Bektur and Kamila were happy to go to  I.B.I.S. I myself studied and learned many new things through my children. It's great to learn new things with the children. We started reading books! To us I.B.I.S. is a fairy tale, where all your dreams come true.
I.B.I.S. teachers are not just teachers – they are mentors, they are friends. It is so pleasant to realize that children receive important, but at the same time simple understanding of life in this school. I cannot wish more to my children, because they have had the best school.
We are enthusiastic advocates of I.B.I.S.. If anyone asks us about I.B.I.S., our smile spreads across our face and there is nothing more eloquent than our happy eyes at the word "I.B.I.S.".
THANK YOU, I.B.I.S.!!!
The oldest international school in Bon

n

Founded in 1963 I.B.I.S., formerly the British Embassy Preparatory School (BEPS), has long served both the local and international communities in Bonn.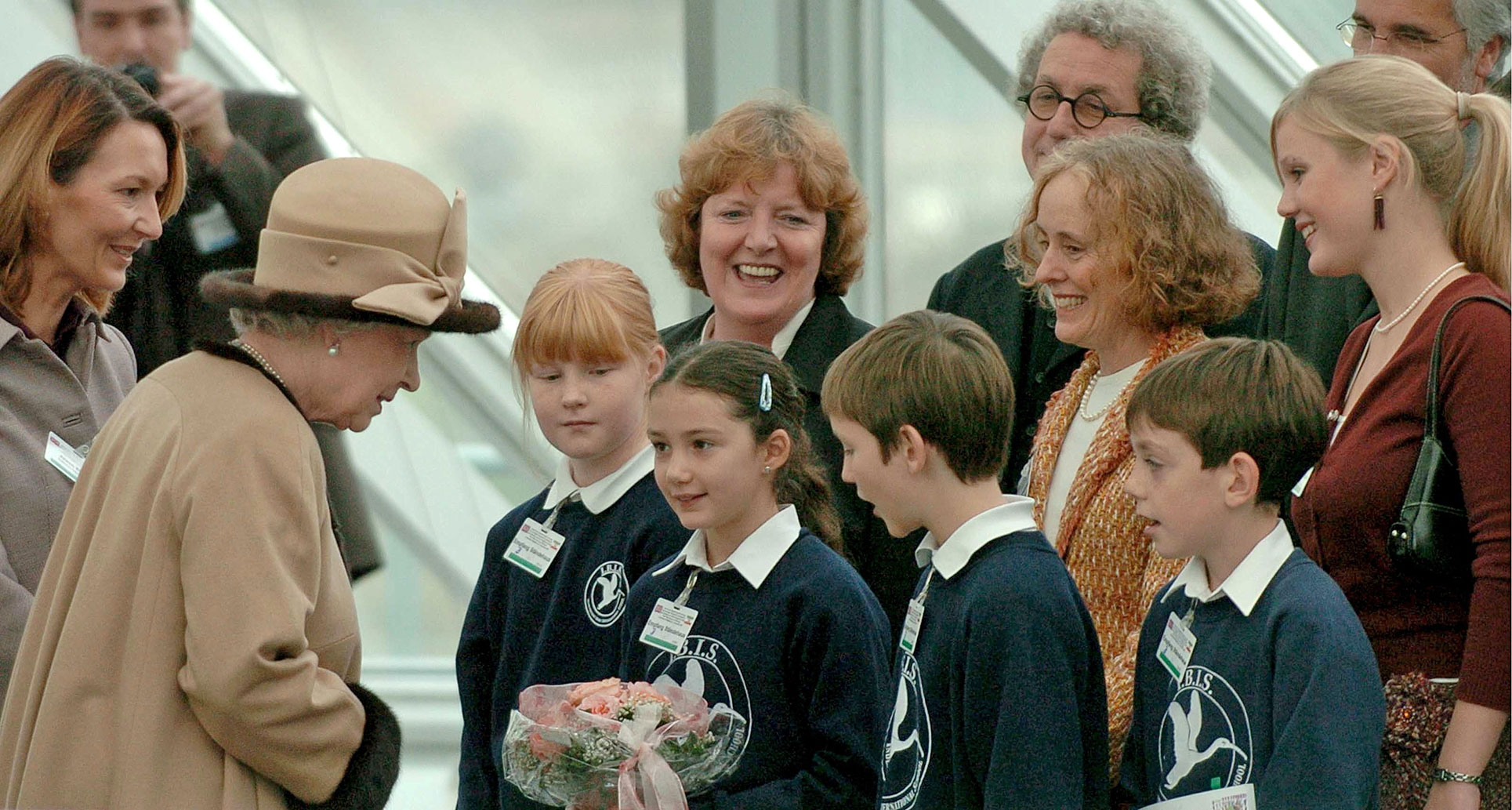 We aim to promote quality education and our philosophy of education is to give children an education which develops the whole child – academically, socially, morally, emotionally and physically in an atmosphere of honesty, tolerance and respect for others and themselves.
The school is registered as a non-profit making association (eingetragener Verein) and has a Support Association (Förderverein) to deal with financial aspects of the school. I.B.I.S. is also an "anerkannte Ersatzschule" which means it has been inspected and is accredited by the German authorities.
The school is also inspected regularly by the Independent Schools Inspectorate which is the main English group of inspectors for independent schools.
The School Association
I.B.I.S. is registered in Germany as a non-profit making association,"eingetragener Verein (e.V.)".
The Association is managed by a Board of up to eleven electable governors who are responsible for helping to shape school policy and financially managing the school.
Memberships
I.B.I.S. is a recognised member of:
Council of British International Schools (COBIS)
Association of German International Schools (AGIS)
Council of International Schools (CIS)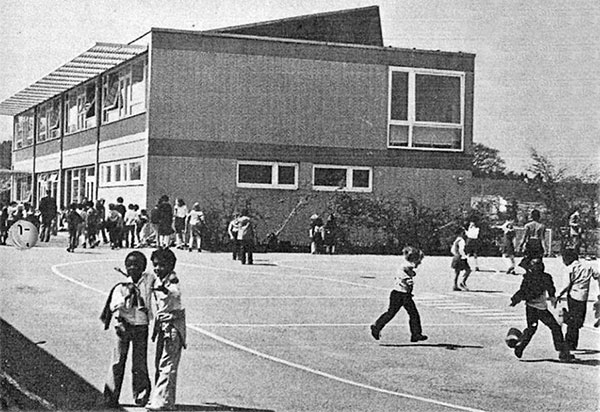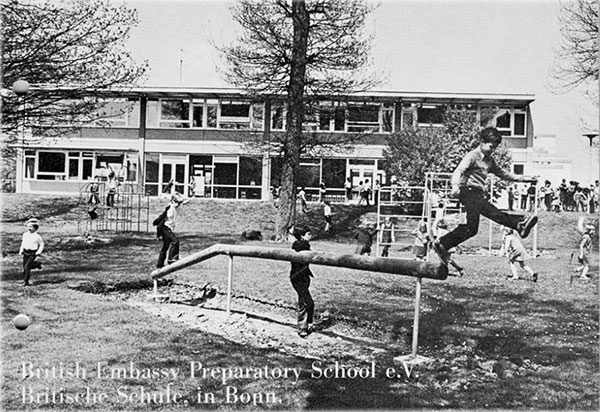 Work with us
Thank you for your interest in working at our school.
Our turnover of staff is far lower than average for an international primary school, and, beautiful Bonn aside, we can point to a progressive and collegiate working environment, one which makes I.B.I.S. such a rewarding place to work.
Current Opportunities
We are currently looking for a qualified (Deutsches Rettungsschwimmabzeichen) lifeguard/swimming coach to work with our existing team, on a part-time basis, to deliver swimming lessons at a local pool.
To find out more, and to apply, please contact us via this email.
Whether we are currently hiring for a specific role or not, we always welcome speculative applications.  We are (according to data protection regulations) able to keep applications for up to two months should any suitable positions become available. Please contact our recruitment team via email.
Equal Opportunity and Child Protection Statement
The appointment of any new colleague will be subject to satisfactory references, verification of identity and proof of qualifications. The Independent Bonn International School is committed to safeguarding and promoting the welfare of children, and applicants must be willing to undergo child protection screening appropriate to the post, including checks with past employers and national/international disclosure and barring services.
I.B.I.S. is an Equal Opportunities employer, and welcomes applications for all posts from appropriately qualified persons regardless of age, physical disabilities, ethnicity, gender, marital status, sexual orientation, religion or beliefs.